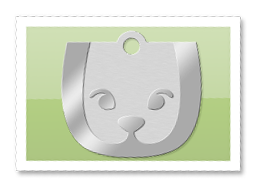 Colorpoint Shorthair
These outgoing, affectionate, and active cats are easy to maintain.
Breed Overview
This Siamese hybrid is similar in body style, personality, coat length, and color pattern as the Siamese, however it has untraditional colors. These friendly, outgoing, active, affectionate, and seek affection from others in return. Intelligent and talkative, these cats are sensitive to their owners needs. They get along with children and other pets and require minimal grooming. Ideal owners would be families with older children, families with other pets, and singles with pets.
Breed Characteristics
Grooming requirements:
1 = little grooming - 5 = much grooming
Energy level:
1 = low energy - 5 = high energy
Friendliness toward strangers:
1 = shy - 5 = very friendly
Ease of training:
1 = difficult - 5 = easy
Affection toward owners:
1 = independent - 5 = very affectionate
Breed Details & Traits
Body: Long, svelte, muscular
Coat: Short, fine, glossy, close to body
Breed Traits
Attentive, Intelligent, Vocal,
Similar Breeds
Colorpoint Shorthair
Colorpoint Shorthair Discussions
Share your thoughts and experiences, ask questions, or just show your love for the Colorpoint Shorthair breed here!
Pet Health Information

Helpful Links
Articles and Resources